5th Annual Blue Door Artist Association Members Juried Exhibition
12/24/2012
Two Zooplankton paintings, Octopus and Anomura Galathea, have been selected for exhibition at the Blue Door Gallery in Yonkers, NY as part of the Blue Door Artist Association's "5th Annual Members Juried Exhibition". The juror for the show is Bartholomew F. Brand, Director of Curatorial Affairs at the Hudson River Museum, also in Yonkers. The opening reception is slated for January 10, 2013 from 5:30 - 7:30 pm. The exhibition will run through February 9, 2013.

---
A Landmark and A Mission Tour
11/8/2012
The Sketchbook Project Mobile Library
Join Art Co-op's Sketchbook Project's Mobile Library on its first traveling exhibition:
A Landmark and A Mission
With the help of The Creative Council, Art House Co-op will bring over 1,000 curated sketchbooks in a custom-made library-trailer. From 22,000 sketchbooks Christopher Jobson, editor and curator of the art and design blog Colossal, has selected a collection of inspiring works that he believes best fits the theme, "A Landmark and A Mission." I am so very pleased that included is my sketchbook Prehistoric: Zooplankton.
November 16th

6pm-10pm

In front of Assemble Gallery- Pittsburg, PA

5125 Penn Ave

Pittsburgh, PA 15224

#SBPPittsburgh and #CreativeCouncil

November 17th

4pm-8pm

RoosRoast - Ann Arbor

115 Rosewood Street

Ann Arbor, MI 48104

#SBPAnnArbor and #CreativeCouncil

November 18th

12pm-6pm

Wade Oval - Cleveland, OH

10820 East Boulevard

Cleveland, OH 44106

#SBPCleveland and #CreativeCouncil
---
35th Annual Juired Exhibition at Ridgefield Guild of Artists
9/15/2012
Artist Steve De Frank chose 77 works of art from over 250 submissions to the 35th Annual Juried Exhibition at the Ridgefield Guild of Artists. I am thrilled to have two of my Zooplankton paintings included. The exhibit will run from September 22 through October 26, 2012. An opening reception will be held on 9/22 from 2-4 pm.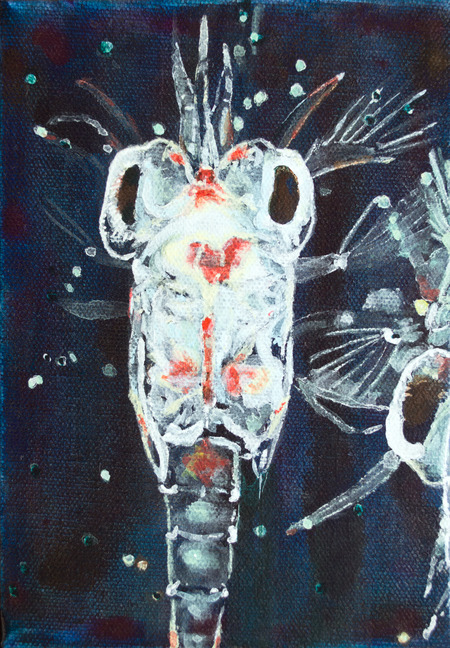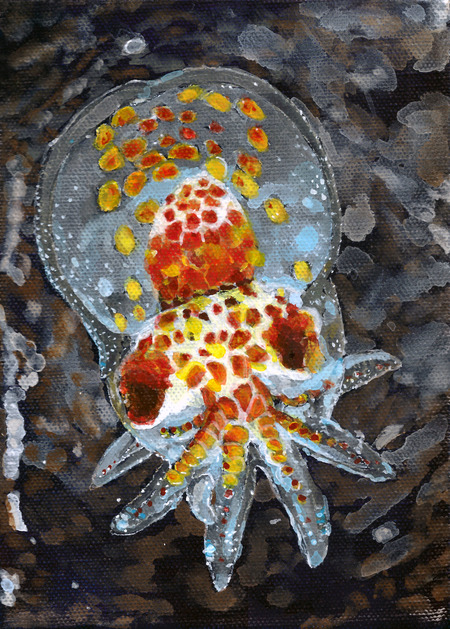 Anomura Galathea Octopus








---
Pop Up Art Bethel
6/15/2012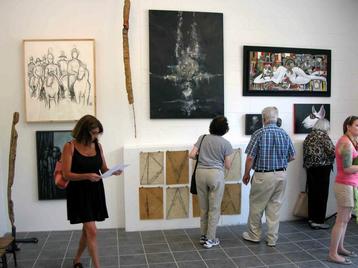 Four sets from my "Origami" series were chosen by exhibition curator Michael Seri for inclusion in Pop Up Art Bethel a show to be held in a space he has procured in Bethel, CT. Twenty-two artists' work are to be featured in the show which runs from June 30 through July 30.

The opening reception on Saturday, June 30 from 2-5 pm is to feature a jazz ensemble and will be catered. The address for the space is 262 Greenwood Avenue, Bethel, CT, 06801 across the street from the Bethel Cinema.
Pop Up Art Bethel will have a "Meet the Artists Night" on Saturday, July 28 from 7-9 pm. The show has been extended through August!